Financial - Cash in Transit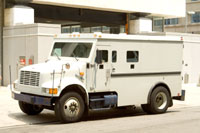 The secure sealing, storage and transporting of cash to prevent unknown theft is becoming increasingly important. Protectatape and Protectabase products are used on flexible plastic bags and resist attack from all known methods thereby ensuring the integrity and security of the contents of these items.
Protectatape and Protectaseal products are available in a number of widths and colors to suit every end use.
If you are interested in our security tapes, seals or labels please contact us on
+44 (0)1884 253181 or fill in our enquiry form.
See Also :
Credit cards and Documents
Data
Safe, Deposit boxes and Filing cabinets